Five Places Locals Love to Recommend in Destin, Florida
If Destin, Florida is your destiny, then you are in for an amazing beach vacation! The pristine, white-sand beaches, crystal-clear water, and sun, sun, and more sun, are reasons enough to visit.
If you are a sportsman, you have even more reasons to choose Destin as your vacation destination. Follow the sun to the beach and enjoy water sports like deep-sea fishing, skiing, paddleboarding, jet skiing, swimming, or just floating in the sun.
With so many fun things to do in Destin, you may need to extend your vacation. Since your time here is probably limited, we want to share five places that locals love to recommend to guests. We believe it will make your vacation one to remember.
Wine Auction for Charity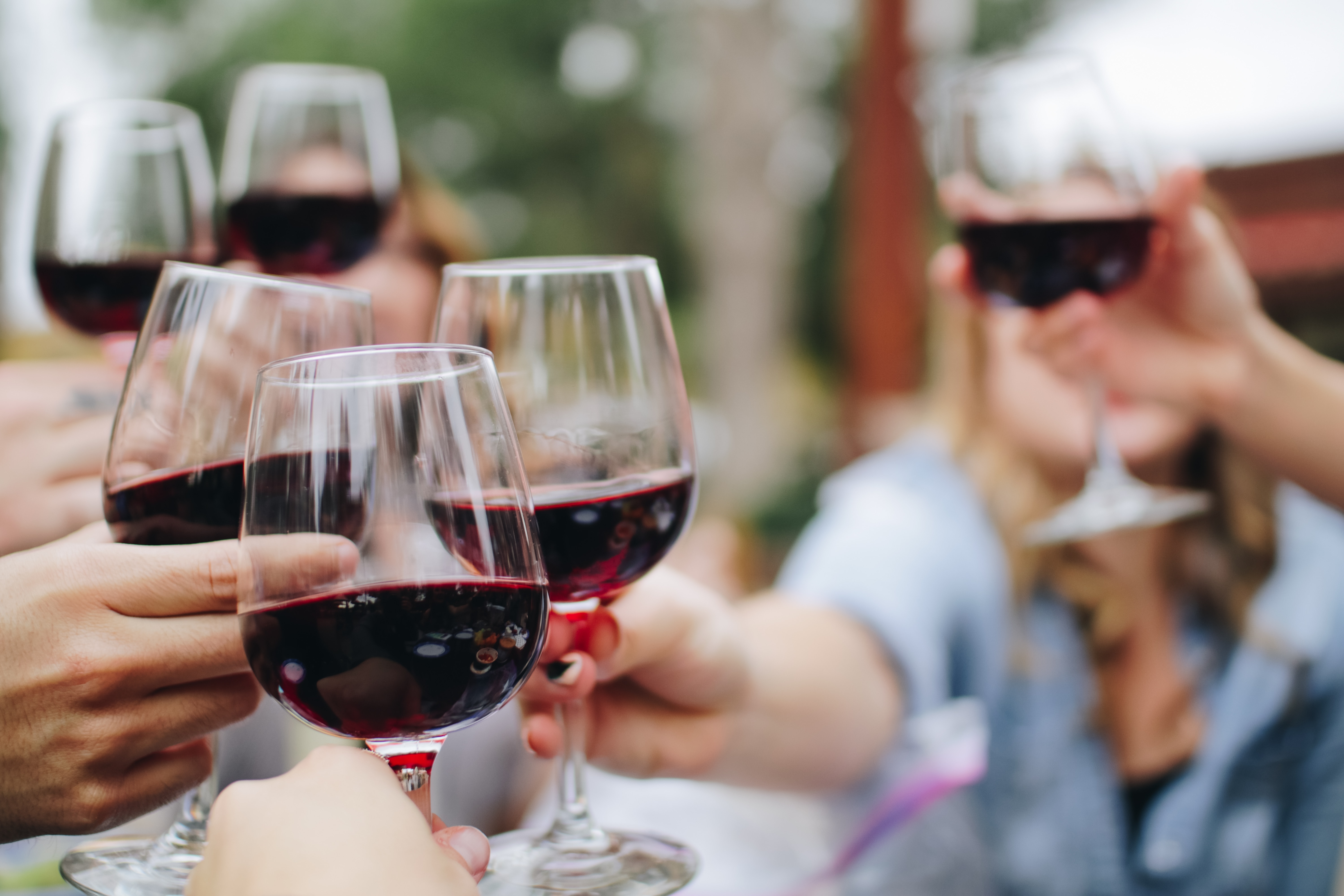 by Kelsey Knight at unsplash.com
You may not be thinking about charity fundraising when you go on vacation, but you may want to consider it. Participants have an opportunity to bid on and win everything from vintage wines to once-in-a-lifetime vacation experiences around the world.
According to Ty Carter, owner of the Destin RV Beach Resort, one of Destin's best kept secrets is "The Destin Charity Wine Auction."
Wine Spectator ranks it as one of the "Top Charity Wine Auctions in the U.S.", raising nearly $30 million for children's charities since 2005.
A winning bid means you could win a trip to St Barths for six. If the Greeks Isles are your thing, bid on the vacation to Santorini Island for six. Another of the vacation destinations is the Swiss Alps.
If sporting action is more your style, bid on the Formula One racing experience for two or a Gullwing Suite at the Mercedes Benz Stadium, including 26 tickets, to the 2023 Falcons vs. Saints NFL game. These are just a few of the unbelievable packages up for auction.
This once-a-year event benefits more than fifteen Florida children's charities including: Children in Crisis, Children's Volunteer Health Network, Emerald Coast Autism Center, and Habitat for Humanity of Walton County.
While you are enjoying your Destin vacation, why not help out children in need, and maybe win your next vacation experience at the same time?
Set aside Friday, April, 28, 2023 - Sunday, April 30, 2023 for this amazing event and help children all over the state of Florida.
Destin Fishing Rodeo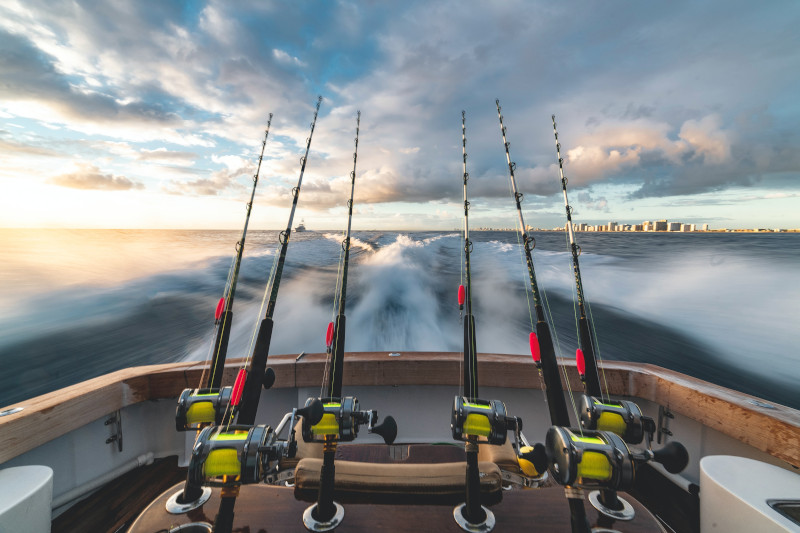 Every October, the "World's Luckiest Fishing Village" invites everyone to participate in the Destin Fishing Rodeo. Each year, more than 30,000 anglers compete for more than $100,000.00 in cash and prizes.
You may already know that Destin is a world-renowned fishing destination. However, many years ago it was just a small fishing village. In 1948, a group of local fishermen wanted a way to extend their fishing season, and the Destin Fishing Rodeo was born.
The Rodeo operates every day during the month of October, with daily prizes awarded. Private and charter boats are allowed, although they must be registered. Anglers fishing on a registered boat fish for free!
If you are looking for a truly unique experience, you simply must visit during the month of October for the Destin Fishing Rodeo. Whether you are participating in the activities, or just spectating from the pier, it is an exciting time to be in Destin.
October 1-31, every year.
Fine Dining Opportunities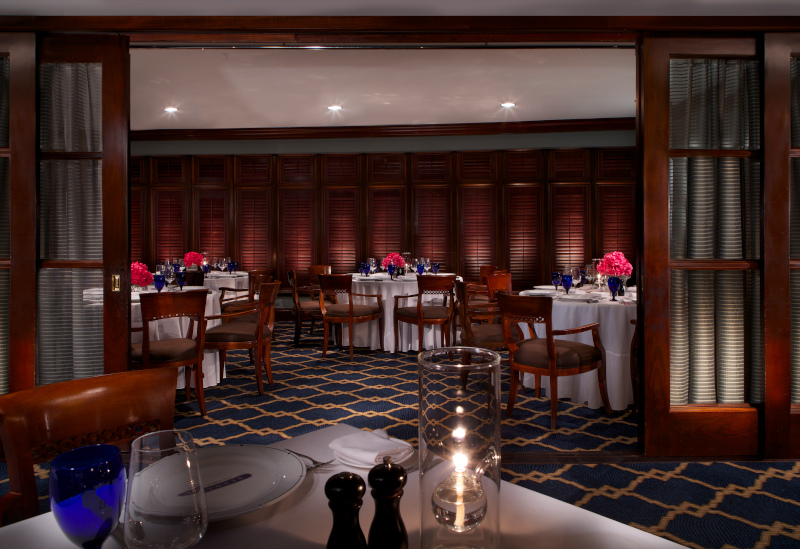 Courtesy of seagers.com
It goes without saying that visitors and locals alike enjoy the beach life in Destin and Miramar Beach. You can spend the day windsurfing, boating, fishing, playing volleyball in the sand, or a host of other activities.
When the sun begins to set, you may want a place to unwind and enjoy a meal prepared by award winning chefs in a luxurious setting. Miramar Beach is proud to be the home of two of the best fine dining restaurants in all of Florida.
While Florida is generally pretty relaxed with beachwear in public places, be sure to pack something more conservative for dinner. Beachwear is not allowed in either of these two fine dining restaurants. We recommend resort wear or semi-formal.
Bijoux

Bijoux, in Miramar Beach, received OpenTable's Diners' Choice Award for 2023 and TripAdvisor's Certificate of Excellence for eleven years running. Since 2011, Wine Spectator continues to award Bijoux the Award of Excellence. Others named it the "Most Romantic Restaurant" and "Restaurant of the Year."

Bijoux presents "coastal cuisine with a New Orleans flair." With a menu including Duck Confit, Ahi Tuna, Shrimp and Grits, and Cowboy Ribeye, this elegant restaurant offers something for everyone. They also have gluten free and dairy free items.

For small group seating, Bijoux recommends the wine room next to the cellar with seating for up to 12 guests. As a special bonus, expect the chef to visit the table throughout your meal.

For larger groups, a private dining room for up to 50 people is available.

Seagar's Prime Steaks & Seafood

Seagar's Prime Steaks and Seafood is a New York style steakhouse, presented with Florida hospitality. Seagar's boasts that they are the only AAA Four-Diamond steakhouse in the area.

Seagar's takes pride in its elevated dining experience, offering only USDA Prime meats and fresh seafood, prepared by top chefs.

Diners at semi-private tables observe as Steak Diane or Bananas Foster is prepared tableside. For the refined palette, Japanese Wagyu beef, foie gras, South African lobster tails, or whole Maine lobster are on the menu.

Of course, you want something exquisite to drink with your meal. Seagar's keeps 3,700 bottles of wine on site and pours more than 5,000 bottles annually.
Whether you choose Bijoux or Seagar's, expect elevated cuisine served with southern elegance.
Bijoux and Seagar's are open year-round for dinner only.
Crab Island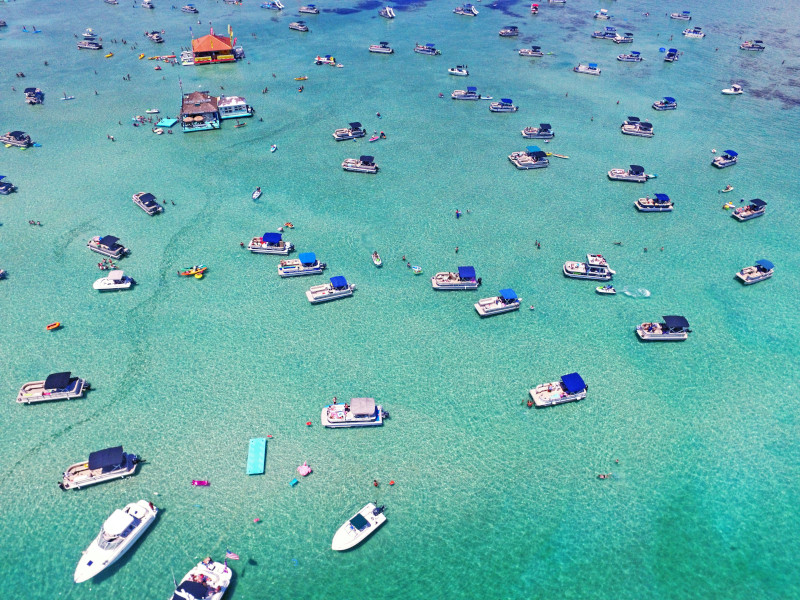 Destin is famous for Crab Island, which isn't really an island at all, but a large underwater sandbar. Well, it used to be an island, but time and erosion gave us something even more fun!
Imagine a large sandbar close to land, surrounded by water, and most of the time, covered by crystal clear water. The water is shallow enough so you can walk on the sandbar, but deep enough to swim. All of this depends on the tide's rising and falling.
Now imagine hundreds of people gathering at the sandbar on a daily basis to hang out, swim, jetski, and party. Boats with a shallow hull can navigate right over the top of Crab Island. Party barges cover the area on a daily basis, bringing a lot of people.
Since you can only get to Crab Island by water, you need water transportation. Most people either arrive by private or charter boat, paddleboard, or water taxi.
DO NOT ATTEMPT TO SWIM TO CRAB ISLAND. Even if you are a strong swimmer, currents are strong and it is dangerous. Use an approved watercraft for transportation.
The sun and fun burn a lot of calories. When you get hungry, and you will, local businesses sell food and drinks from boats. So there is no need to leave Crab Island to eat. You may bring your own food with you, but no glass bottles or containers are allowed.
Check with the office at Destin RV Beach Resort for the best options for getting to Crab Island.
Eglin Air Museum
Locals call it the Eglin Air Museum, but the official name is the Air Force Armament Museum. No matter what you call it, the museum located at Eglin Air Force Base is amazing!
More than two million people have enjoyed this indoor/outdoor museum over the years. Admission is FREE, and the doors are open from 9:30 AM to 5:00 PM nearly every day. They operate even on most federal holidays.
Step inside and spend some time among history's fastest and most deadly aircraft. The fastest plane ever built is on display, the SR-71 Blackbird. Also inside the indoor museum is an F-80, a F-105, a P-47, and a P-51.
Take a walk outside and peruse the A-10, AC-130, and the B-17, one of the most famous aircraft ever built. Used in World War II, the B-17 dropped more than 640,000 tons of bombs.
The Air Force Armament Museum also houses munitions and artifacts from past wars. This impressive museum is a must see when you are in the Destin, Miramar Beach area.
Destin RV Beach Resort
Ty Carter, owner of Destin RV Beach Resort in Miramar Beach, invites you to visit us on your next vacation getaway.
Drive through our private gates and park your home on one of our concrete pads. All 36 of our RV lots are beautifully landscaped and accommodate RVs ranging in size from 25-45 feet. Not all types of RVs are welcome, so check out our FAQ for details.
While staying with us, you also may enjoy our numerous amenities, such as a heated pool, golf cart rental, bike rental, private patios, free Wi-Fi, 24-hour security monitoring, laundry facilities, and much more.
Destin RV Beach Resort also owns a section of the beach with a private beach entrance. The beach is a mere 200 yards away, so you may walk or rent a golf cart from us for the short ride. Beach chairs and umbrellas are also available to our guests, so you don't need to cart them down.
If you don't own an RV, or you have a small group, you may book one of our two condos. Our studio condo sleeps two and our 1 bedroom sleeps up to six people.
For a true beach experience, be our guest at Destin RV Beach Resort. We would love to host your next beach vacation. To reserve your spot, please visit our booking page, and we will see you…at the beach!